Snowy Hydro is an Australian-owned asset. We welcome people to come and visit our Discovery Centre in Cooma, or Khancoban and the Talbingo Visitor Display centre.
Snowy Hydro Discovery Centre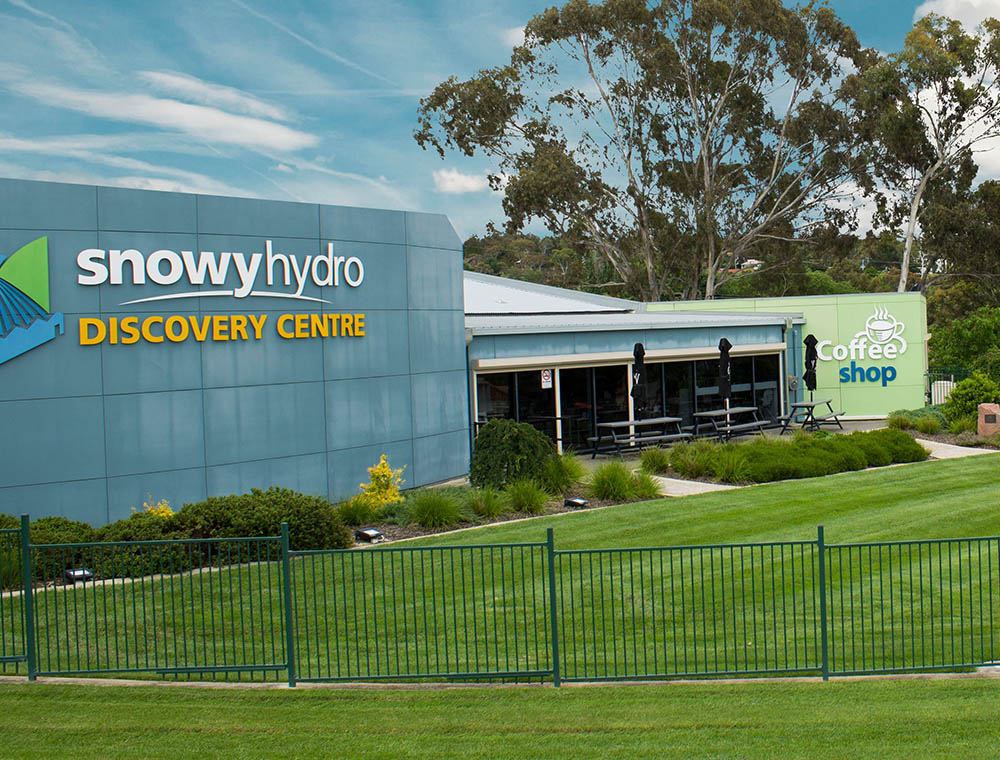 Adjacent to Monaro Highway, Yulin Avenue, Cooma NSW 2630
Open:
8am – 5pm daily
(cafe closes at 4pm) Weekend: 9am – 2pm


Closed:


Christmas Day and Anzac Day
1800 623 776
Khancoban Visitor Information Centre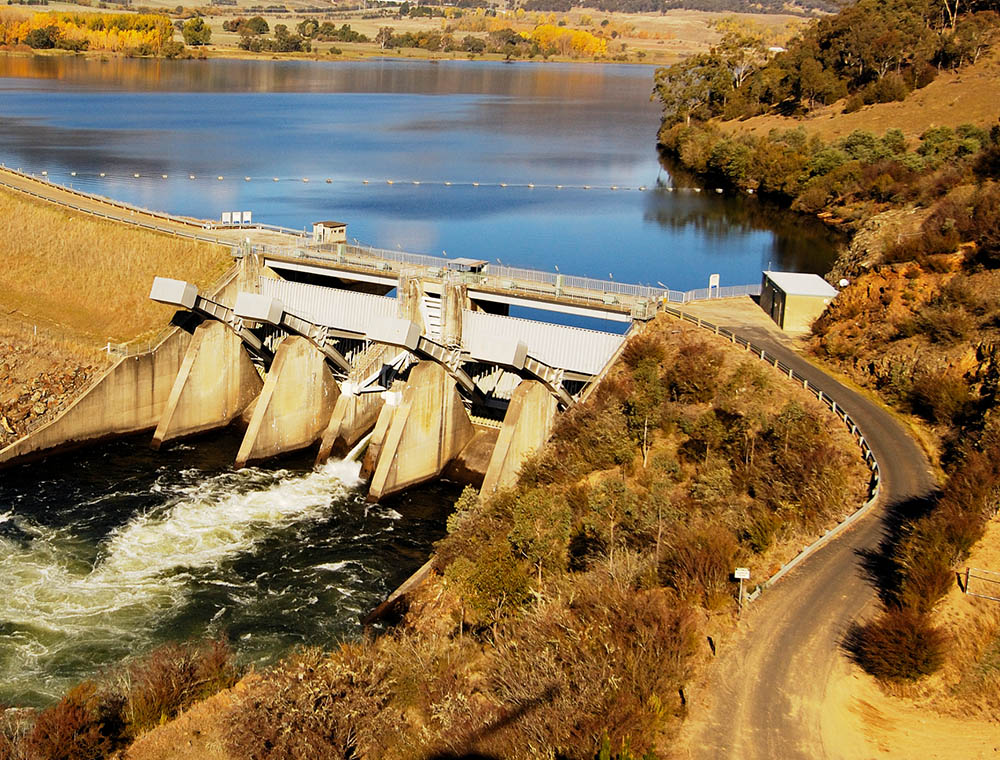 2 Scammel St (on the Alpine Way at the western entry point to Kosciuszko National Park), Khancoban NSW 2642 
Open:
9am – 4pm daily 


Closed:


Winter weekends (June – October) and Christmas Day
(02) 6070 8400
Cabramurra Township
Township is temporarily closed to the public
Talbingo Visitor Display Centre
Whitty Street (within Talbingo Shopping Centre) Talbingo, NSW 2720
Open:
8am – 4pm daily


Closed:


Christmas Day
1800 623 776
Snowy Hydro Discovery Centre
MESSAGE TO OUR VISITORS
We are pleased to announce that as of Saturday 6th June the Discovery Centre Cafe will be open to patrons. 
The Discovery Centre interpretive area will re-open soon.
DISCOVERY CENTRE CAFE

Open 8am – 4pm Mon – Fri
9am – 2 pm Weekends and public holidays
Capacity for the seated area is 15 patrons only and table limit is 10. 
Additional seating available outside 
Takeaway service available. 
No bookings will be taken.
If you are unwell please do not visit the Discovery Centre.
SAFETY MEASURES

Patrons will be asked to provide their name and contact details.
These details will only be used should contact tracing be required and will be disposed of after 28 days.
PROTECT THE COMMUNITY

Help us protect the community by adopting the following safety measures when visiting the Discovery Centre:
Please comply with current social distancing guidelines of 1.5 metres

Make use of hand sanitiser available at stations throughout the Centre and at entry to Cafe seated area

When coughing and sneezing cover mouth and nose with flexed elbow or tissue—discard tissue immediately into a closed bin and clean your hands with alcohol-based hand rub or soap and water

Consider downloading the COVID-19 app

For the comfort and safety of others, patrons not following these guidelines will be asked to leave the Discovery Centre
DISCOVERY CENTRE VISITS  (Currently closed. Opening to be confirmed)

As we adjust to new ways of sharing the Snowy Hydro Story, we ask for your patience and understanding. Thank you.
PLANNING YOUR VISIT

For any bookings and enquiries please contact the Discovery Centre Team on

1800 623 776 or email: bookings@snowyhydro.com.au
The Snowy Hydro Discovery Centre is located in Cooma, NSW. It is a hub of information about the history, engineering and operations of the Snowy Mountain Scheme. It includes a state-of-the-art immersive theatre, guided tours with our knowledgeable staff, extensive photos, exhibitions and interactive displays.
You can also take a break at the Discovery Cafe, open Monday to Friday from 8am-4pm, 9am – 2pm on weekends, where you can enjoy our renowned coffee and fabulous fresh treats, savoury and sweet. We are considered a coffee destination for locals and visitors alike!
Relish in the outdoor picnic area, where you will see two former operational turbine runners from the Scheme, including the largest from our mighty Tumut 3 Power Station weighing an incredible 47.7 tonnes.
Khancoban Visitor Information Centre
Drop into the Khancoban Visitor Information Centre located at the beautiful township of Khancoban. You can buy a park pass, pick up maps and learn more about Snowy Hydro and National Parks. The centre is a must stop as a gateway to the Snowy Mountains.
Cabramurra
As a result of the January 2020 bushfires, Cabramurra is temporarily closed to the public.
Talbingo
The town of Talbingo offers an opportunity to see the Snowy Mountains Scheme in operation.
Talbingo is home to the Scheme's largest power station, Tumut 3. Take a scenic drive through town to the Tumut 3 Power Station where there is interpretive signage, BBQ facilities and amenities.
Only a couple of minutes drive from the centre of Talbingo you will find the release gates for Jounama Pondage, as well as the Jounama Small Hydro Power Station, where water from the Scheme is released into Blowering Reservoir.
Located at the Talbingo shopping complex, a display provides information on the Tumut 3 Power Station, Scheme modernisation works, as well as displays and models of the Snowy Mountains Scheme.
---
If you would like to speak to one of our friendly and helpful customer service team about visiting one of our visitor facilities, get in touch with us: