Safety is the number one priority for Snowy Hydro. To ensure the safety of the public and Snowy 2.0 construction workers, there are some access restrictions in place within Kosciuszko National Park.
Snowy 2.0 is well underway and there will be localised traffic impacts and restrictions at times. This includes an increase in car and truck movements, particularly on the Snowy Mountains Highway between Cooma, Adaminaby and Tumut, and in Cooma around the Polo Flat industrial area.
Please exercise caution when driving near trucks and watch out for changed conditions on the roads.
For details of the Snowy 2.0 oversized loads schedule, regularly visit the website of our principal contractor Future Generation Joint Venture. For more information about overtaking trucks and oversize loads, visit the Transport for NSW website.
WATCH THIS POWERFUL VIDEO FEATURING SNOWY HYDRO – SHARE THE ROAD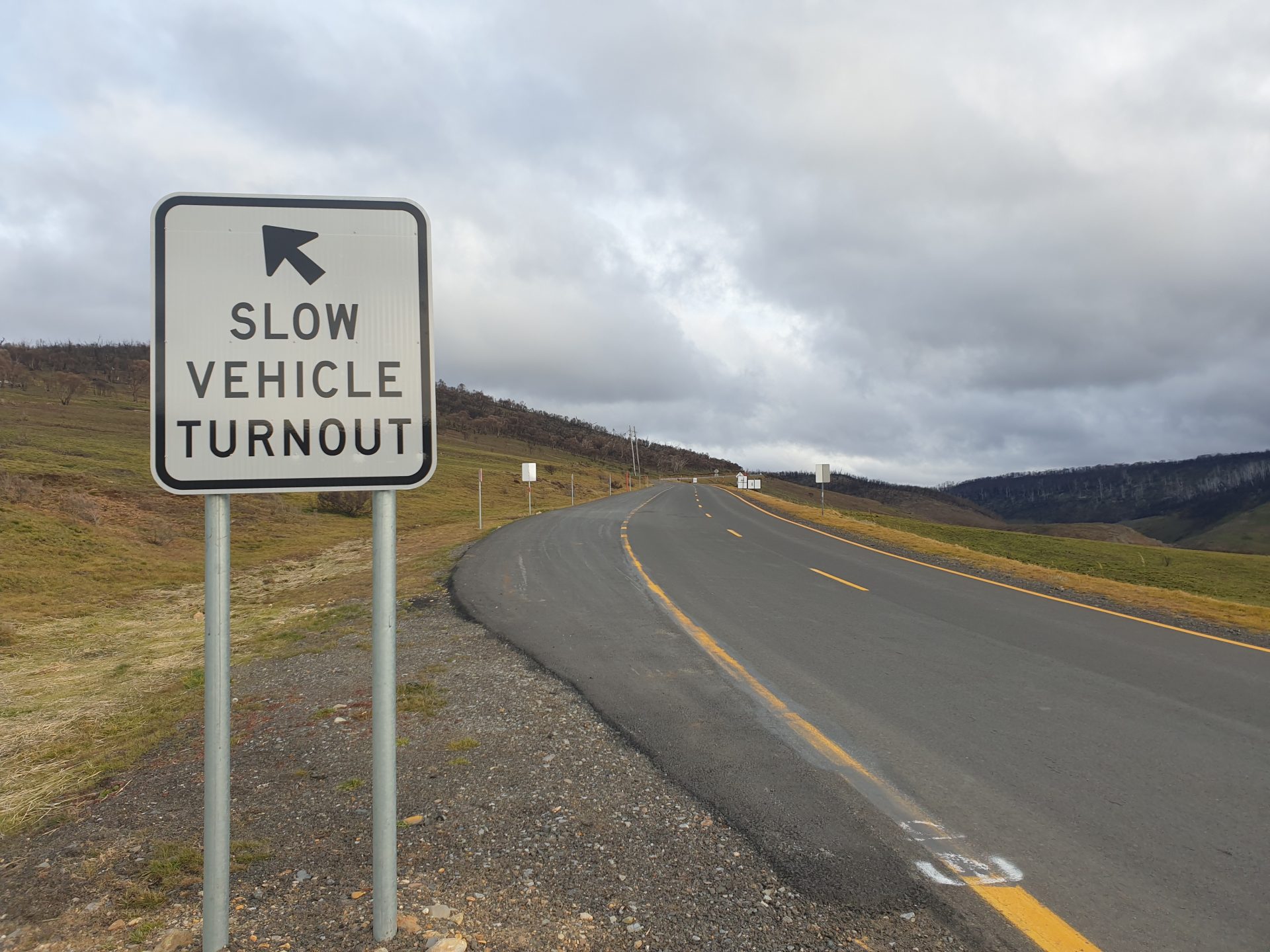 A number of slow vehicle turnout bays have been created along the Snowy Mountains Highway, so trucks can pull in and provide cars with an opportunity to safely overtake.
If you have a UHF radio, we recommend tuning into Channel 40 when travelling on the Snowy Mountains Highway, to stay informed about traffic movements. Snowy 2.0 project trucks will be communicating their location approximately every kilometre as they pass UHF 'call in' signs. By listening on Channel 40, you can monitor when heavy vehicles are approaching you.
This will give you plenty of time to make sure you are driving with an appropriate safety margin, especially on those tight corners.  
Recreation access
The following recreational areas are currently OPEN to the public:
Talbingo Reservoir (note, some intermittent delays at boat ramp)

Tantangara Reservoir (except areas usually accessed via Quarry Trail Road)

Tantangara Road
The following areas are currently CLOSED:
Lobs Hole Ravine Road and Lobs Hole camping area.

Wallace Creek Lookout on Lobs Hole Ravine Road.

Quarry Trail Road on the western side of Tantangara Reservoir.
Note, there will be some temporary access disruptions to the Tantangara Reservoir boat ramp. Access to the boat ramp will be maintained at all other times.
There will also be an increase in construction traffic, including heavy vehicles, along Tantangara Road. Construction traffic will be speed limited to 60km/hr. As always, please drive to the conditions.
For further information, refer to the Tantangara Foreshore Access Map and the National Parks and Wildlife website.
Snowy Hydro thanks you for your patience during this time.