What is the Hunter Power Project?
The power station will comprise two heavy-duty, open cycle gas turbines (OCGT) and are the latest and most efficient turbines that the world's best manufacturers can offer for the site.
The OCGTs will operate on natural gas and will be hydrogen-ready. Diesel is available on-site as a backup for the extreme and rare cases where the NSW power grid needs it to keep the lights on. Over the power station's life, diesel usage is negligible.
It is expected that OCGTs will be capable of initially running on up to 15% hydrogen. With some additional investment, we expect they will be capable of up to 30% hydrogen. The ability to run on hydrogen is dependent on the balance of plant modifications and the availability of green hydrogen.
The power station will have a capacity of up to 750 megawatts, with 660 megawatts supplied to the grid initially.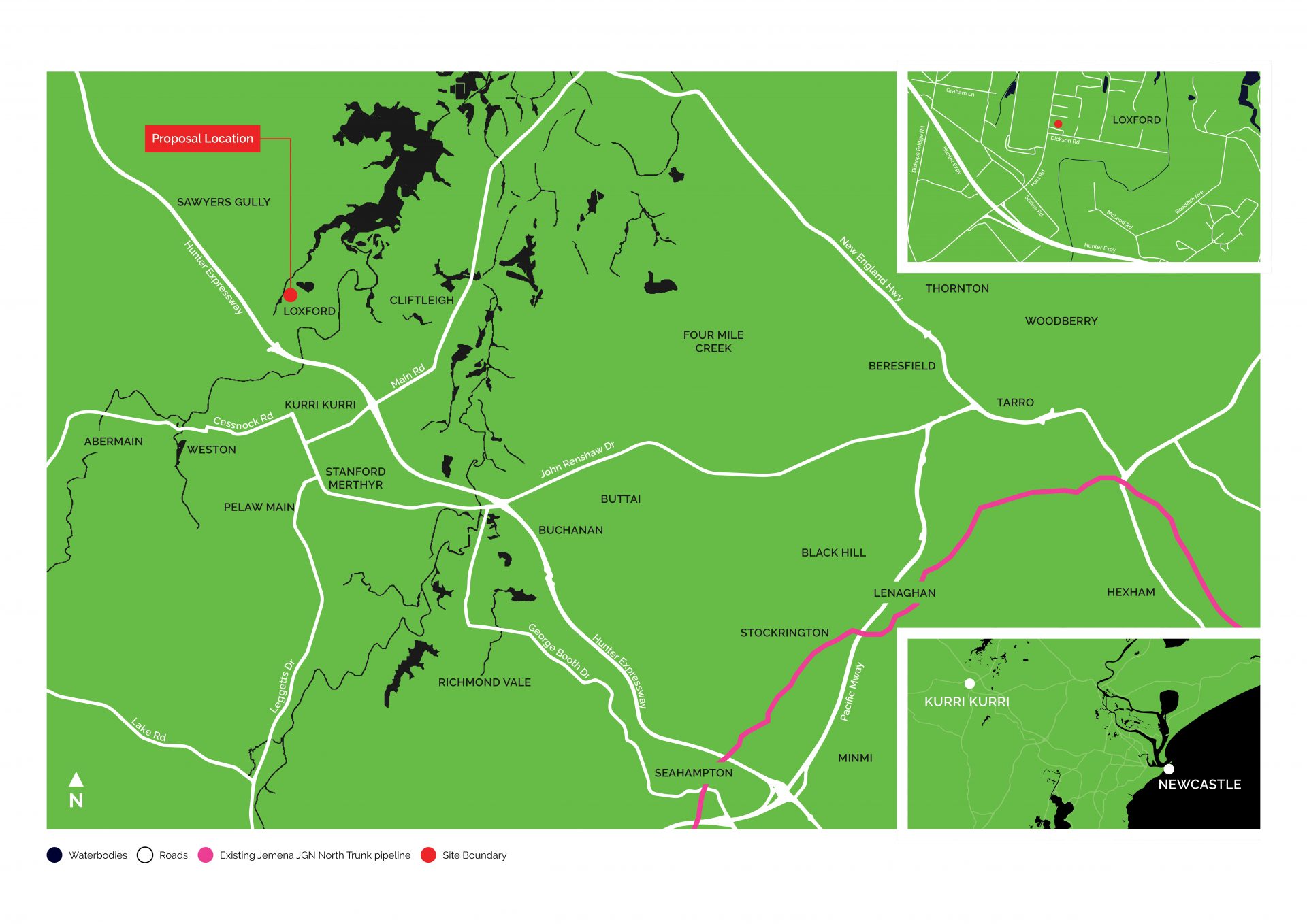 Why is the Hunter Power Project Needed?
Large coal-fired power stations are retiring as Australia transitions to intermittent, renewable energy sources like wind and solar power. This means having electricity sources that can produce 'on-demand' or dispatchable energy is also needed.
The Hunter Power Project at Kurri Kurri will fill the gap in electricity demand and ensure security of supply
The open cycle gas turbines for the Hunter Power Project will provide the necessary dispatchable 'firmed' energy, ensuring security and stability to support the volatility that arises from intermittent renewables.
Supporting Australia's transition to renewables
The Hunter Power Project – a gas-fired power station at Kurri Kurri – will supplement Snowy Hydro's generation portfolio with dispatchable capacity when the needs of electricity consumers are highest.
By providing firmed energy the Hunter Power Project will facilitate an estimated 1,500 megawatts to 2,000 megawatts of renewables and avoid approximately 4.5Mt of Co2 emissions per year or the equivalent of 50% of average emissions from black coal fired power stations in NSW.
Hunter Power Project business case
Hunter Power Project overview booklet