In ice and snow, take it slow!
Safety is the number one priority for Snowy Hydro. To ensure the safety of the public and our workers we place a great emphasis on road safety.
Driving through the Snowy Mountains during winter means snow, ice and fog and this can make driving dangerous. Roads become very slippery so slow down, allow extra distance from the vehicle in front and keep your headlights on to increase your visibility.
Be ready for the unexpected. Roads in our region can be steep, winding and narrow. Snow and ice are common and weather conditions often change quickly.
You may encounter fallen rocks or trees, native animals, or vehicles driving in the middle of the road. Please be prepared and patient, drive to conditions and share the road.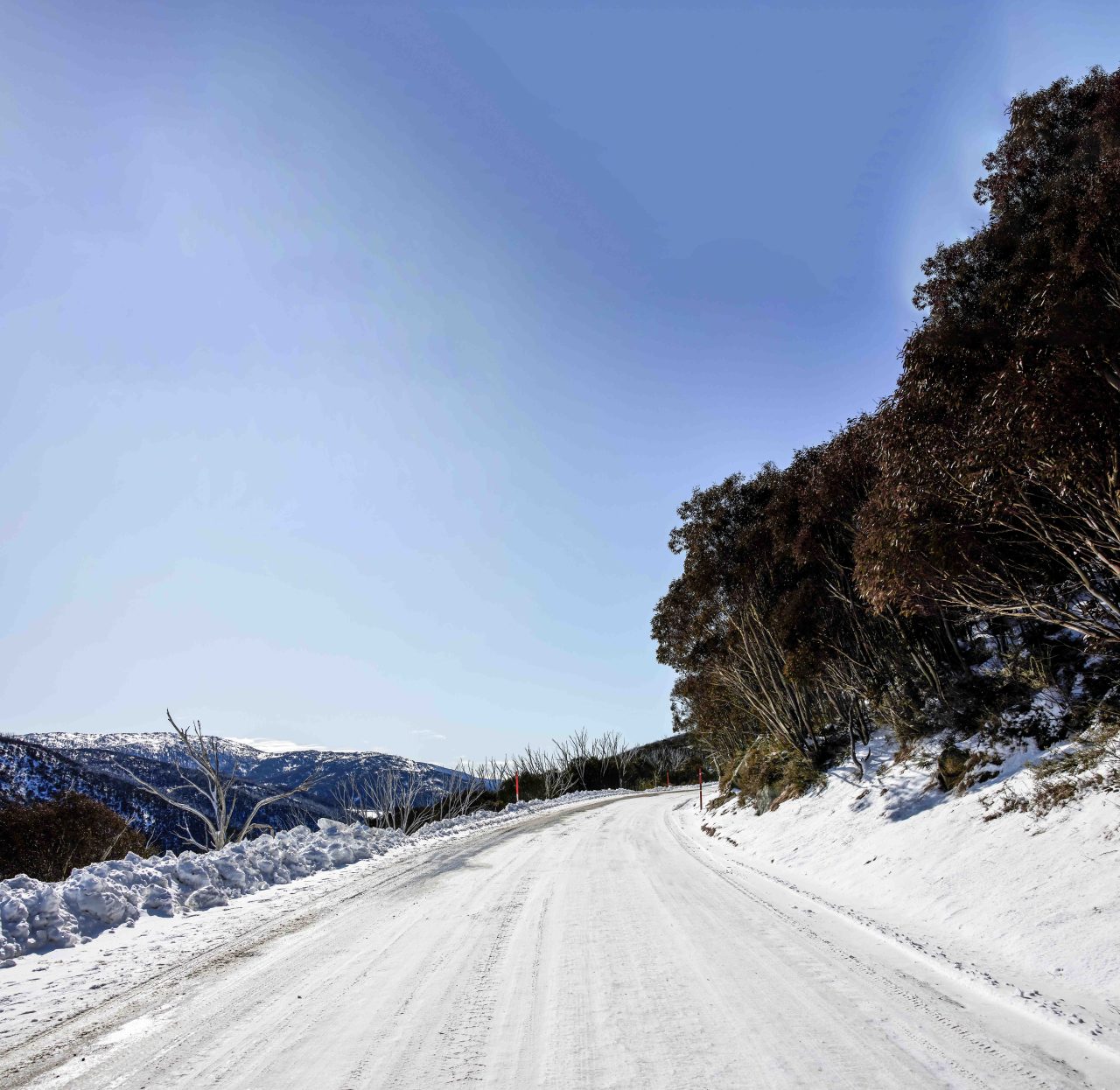 Did you know:
It is much more difficult to stay in control of your vehicle when you are driving on ice and snow. Steering, braking and traction can become extremely difficult or even unresponsive in certain conditions.
It can be very slippery on roads in winter even when it's not snowing. It is more likely for ice and snow to occur between June and October, however it can occur anytime throughout the year. Always check road conditions and weather forecasts before you leave.
Ice known as 'black ice' can be present on the road. It can't be seen as it blends into the colour of the road, so you may not even know it's there until you lose control of your vehicle.
Your braking and stopping distance can significantly increase when driving on ice and snow, so simply slow down to suit the conditions and drive defensively.
Fog can also occur, even in the daytime, making driving conditions even more difficult due to low visibility. Use your headlights both day and night and switch on your hazard lights when there is low visibility so that others can see you more easily,
Please Remember:
Always check your car is fit for the trip. Are your tyres suitable for snow and ice driving? Are you carrying chains if travelling in a 2WD? Always fit chains to a 2WD when conditions require them, or when instructed to do so.
Have you cleared ice and snow from your windows and defrosted them to improve visibility? Remove ice and snow from the front, rear and roof of your vehicle so it doesn't slide off and hit other vehicles or people when you are travelling.
Park and play safely
It is always best to choose a safe area for snow play or tobogganing in the mountains.
Choose a wide-open area that is free of trees, bushes, poles and tables. When using a toboggan, make sure it can come to a safe stop, away from traffic.
PLEASE DO NOT STOP ON THE ROAD TO TAKE PHOTOS OR PLAY.
Instead, look for the nearest safe exit and pull well off the road. Children should always be closely supervised by an adult.
WATCH THIS POWERFUL VIDEO FEATURING SNOWY HYDRO – SHARE THE ROAD