Snowy 2.0 is the next chapter in the Snowy Scheme's history. It is a nation-building renewable energy project that will provide on-demand energy and large-scale storage for many generations to come.
It is the largest committed renewable energy project in Australia. Snowy 2.0 will underpin the nation's secure and stable transition to a low-carbon emissions future at the lowest cost for consumers.
The project involves linking two existing dams, Tantangara and Talbingo, through 27km of tunnels and building a new underground power station.
Water will be pumped to the upper dam when there is surplus renewable energy production and the demand for energy is low, and then released back to the lower dam to generate energy when electricity demand is high.
It will provide flexible, on-demand power while reusing or 'recycling' the water in a closed loop and maximise the efficiency of renewables by using excess solar and wind energy to pump water to the higher dam, to be stored for later use.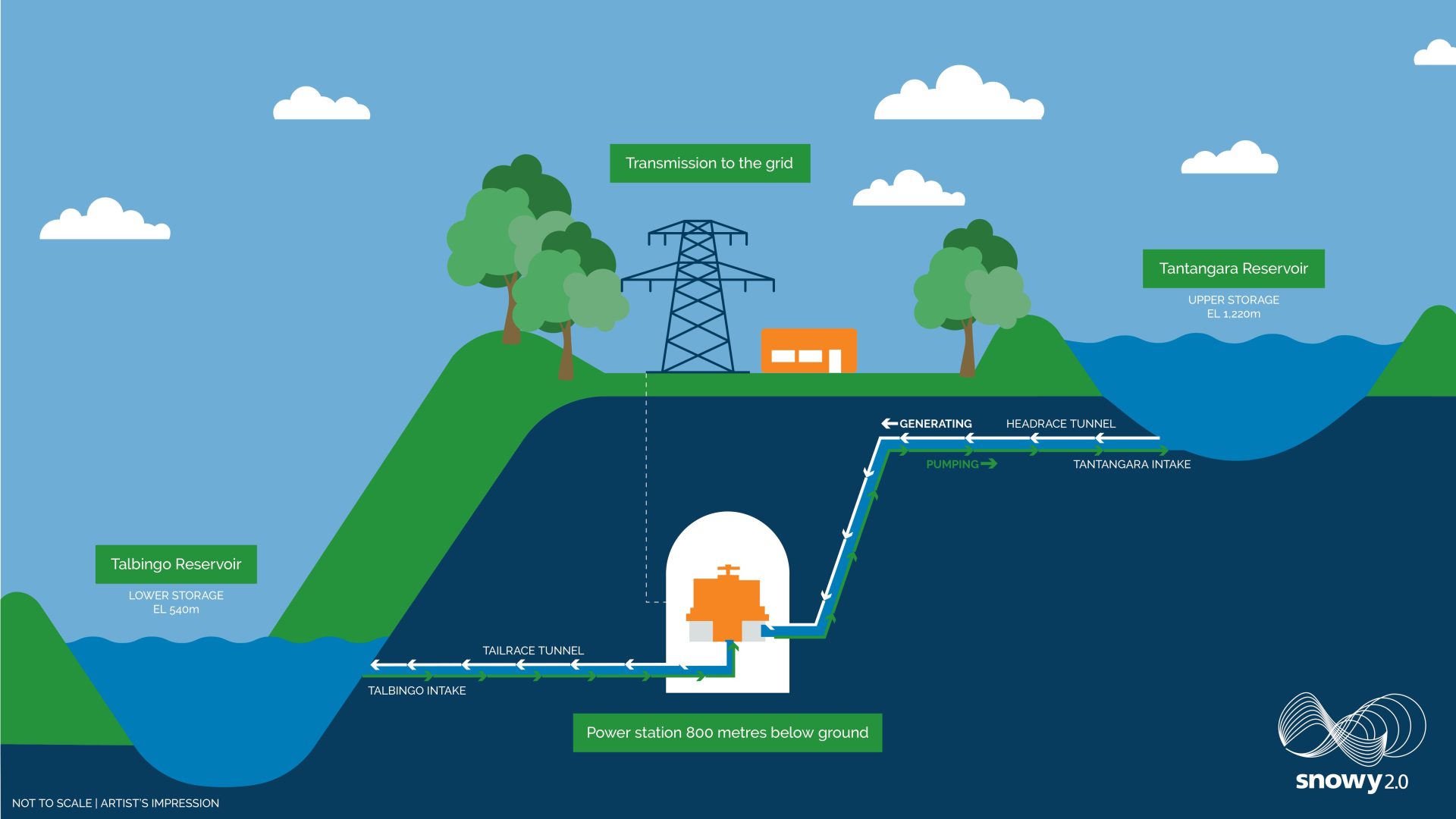 Snowy 2.0 will provide an additional 2,200 megawatts of dispatchable, on-demand generating capacity and approximately 350,000 megawatt hours of large-scale storage to the National Electricity Market. To provide context, this is enough energy storage to power three million homes over the course of a week.
It will also create significant training and development opportunities for Australia's workforce. Snowy 2.0 will generate around 4,000 direct jobs in the Snowy Mountains region throughout the life of the project, and thousands more in supply chain and services roles.
Snowy 2.0 is a win-win project that will assist Australia in meeting its global commitments on climate change. It is good for renewables, will generate more power, lower electricity prices, and provide jobs and opportunities in regional Australia.



Snowy 2.0 project and business case overview