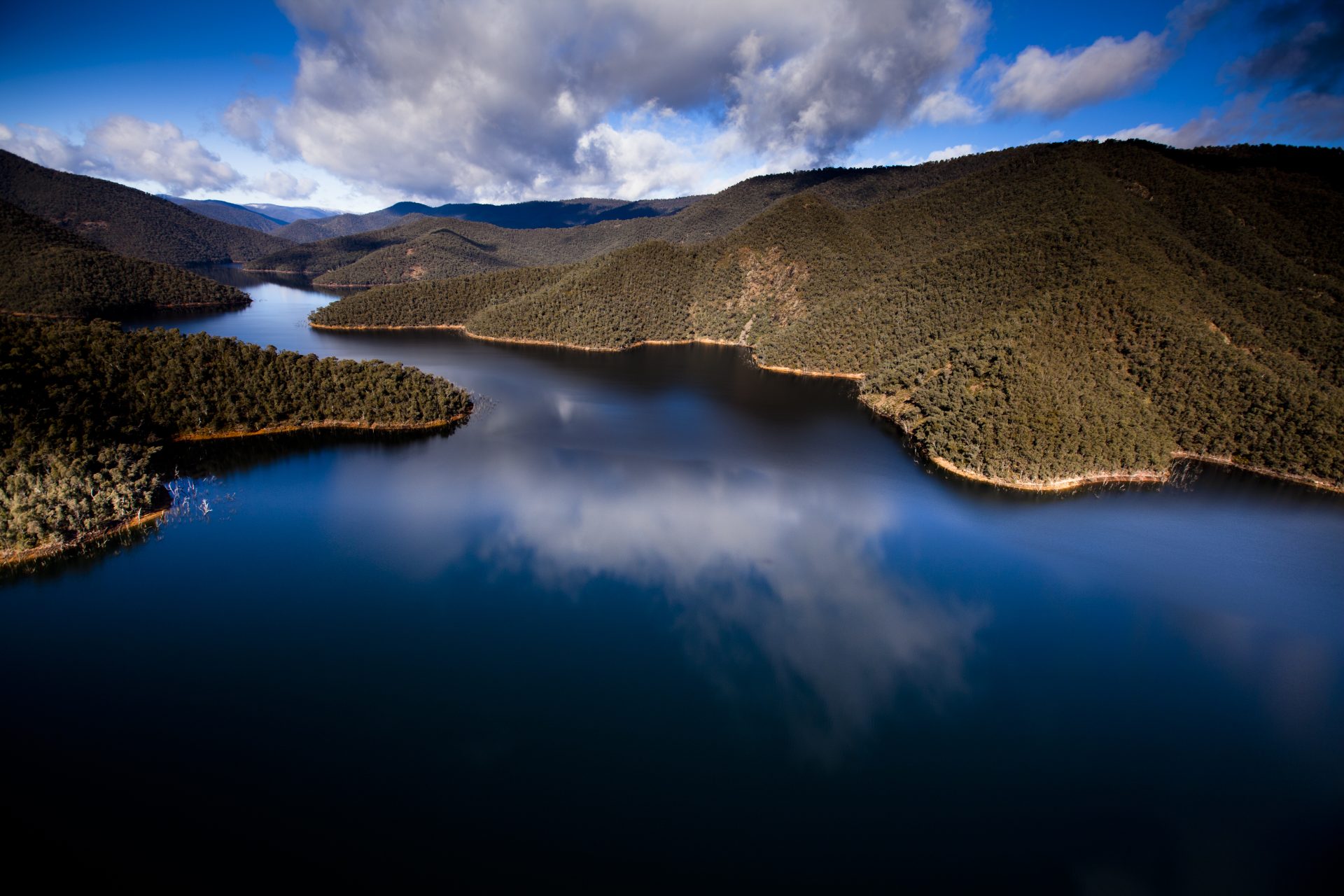 Sustainability at Snowy Hydro
The foundation of our business is our environmental, social and commercial sustainability, which supports our role in enabling the transition to renewables. We achieve this through tangible actions that improve the safety and wellbeing of people (employees, customers and community), reduce environmental harm as much as possible, enable decarbonisation and provide confidence in the governance of our business.
How do we achieve this?
Above everything else, we prioritise the safety of people in the design, construction and maintenance of assets.
We design, operate and maintain our plant for very high reliability, which reduces potential loss of containment and minimises pollution.
We provide dispatchable and on-demand power from our flexible generation portfolio, which supports the addition of energy from renewable sources like solar and wind.
We have targeted and evolving health and wellness programs for our employees.
We invest in and support initiatives that are important for the communities we live and work in.
We develop new environmentally-focused energy products for Commercial & Industrial customers.
We consider climate risk/hazards under different credible scenarios, such as increased fire, drought, storm and high rainfall events in our asset plans.
We ensure that procurement and supply strategies incorporate whole-life evaluation of risks, costs and performance.
As a Government Business Enterprise (GBE), we continually aspire to and monitor our performance against best-practice corporate governance principles and expectations.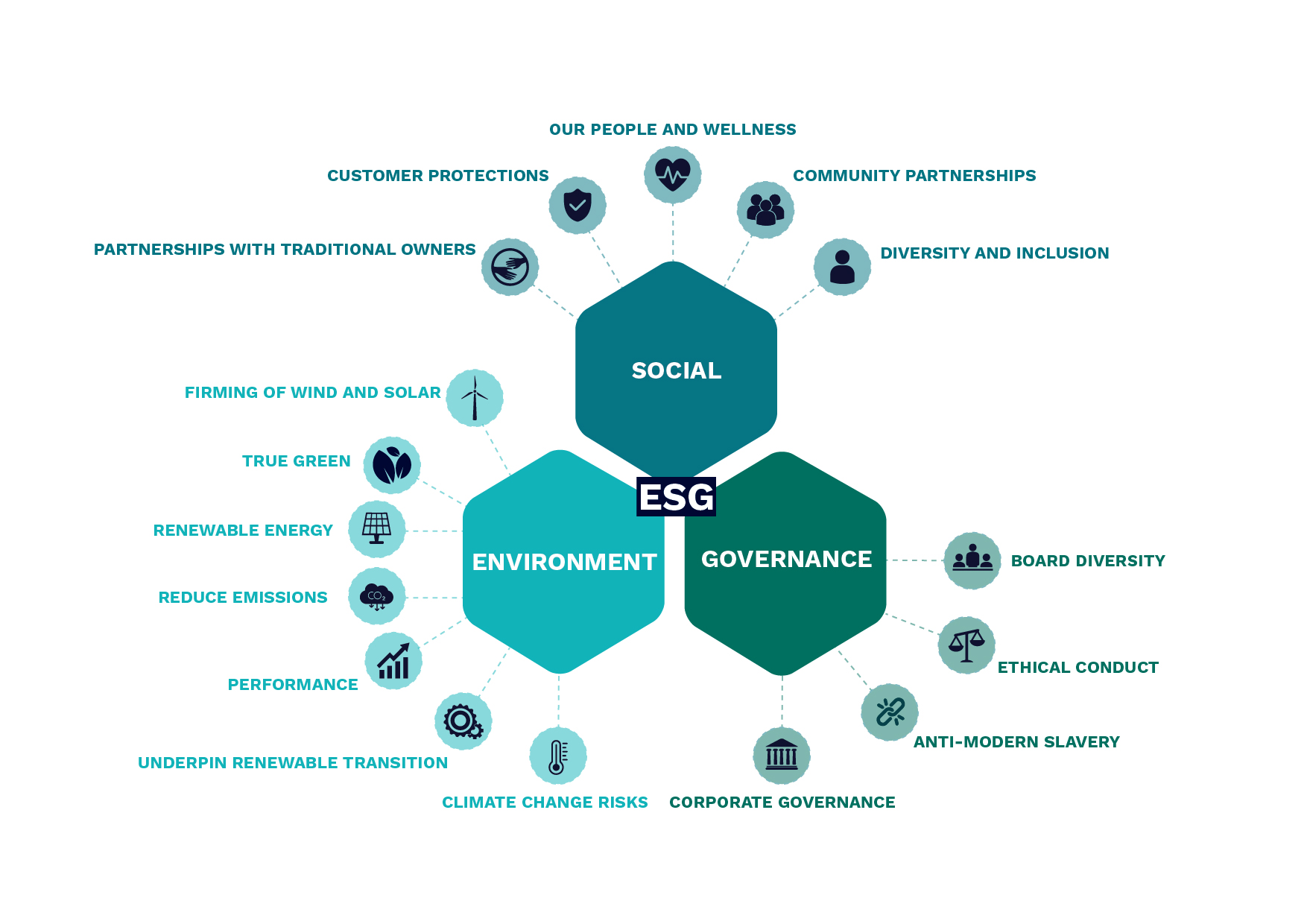 The overarching stakeholder expectation is for Snowy Hydro to support the delivery of reliable, secure and affordable energy and enable the transition of Australia's energy system to a low-carbon future.
It is also expected that we will care for our people, customers, community and the environment. This care is enabled by high standards of transparency, accountability and governance.
Our sustainability approach utilises our strong foundations in this area to improve Environmental, Social and Corporate Governance (ESG) performance through a program of new and existing actions and reporting. Our first publicly available Sustainability Report (to be published in 2023) will document our approach, activities and progress transparently.
Snowy Hydro has committed to Environmental, Social and Corporate Governance (ESG) principles which are driven by our values-led culture.
To deliver on this commitment, a new Sustainability Program was introduced in December 2022 that reflects our role and purpose as an organisation. The program aligns with our Corporate Plan, Statement of Expectations and key stakeholders' expectations.
Snowy's ESG principles also remain integral to the company's continuing high standards of integrity, transparency and professionalism at all levels of operation. Snowy is currently developing an ESG Strategy and an inaugural Sustainability Report, with three key opportunities prioritised:
• reducing the company's emissions while enabling decarbonisation of the NEM
• fully understanding the organisation's climate change risks and being equipped to manage and report on them, and;
• strengthening our respectful and meaningful partnerships with Traditional Owners of the land on which we operate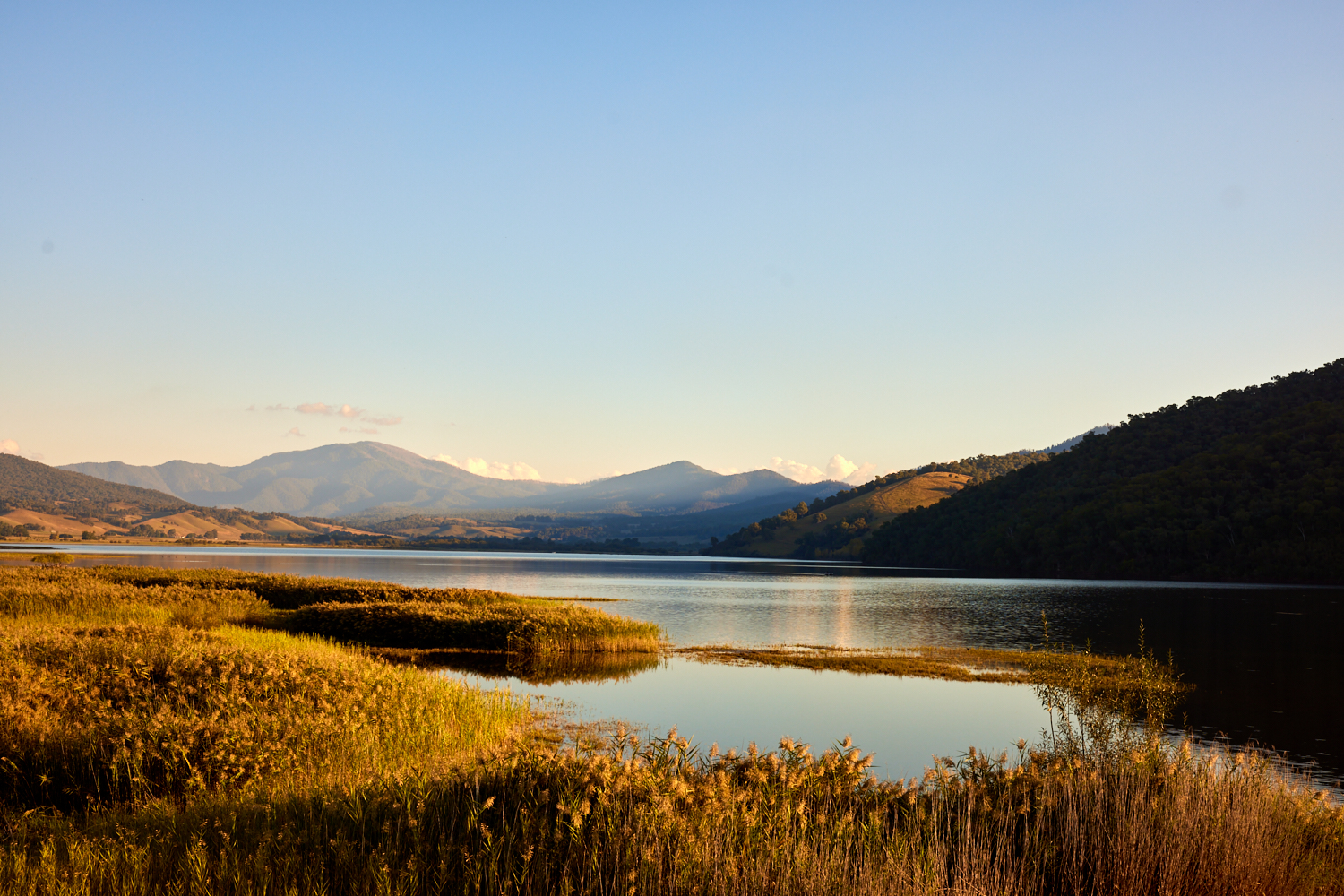 Environment
Snowy Hydro contributes positively to the environment through our role as the largest renewable generator (by capacity) in the NEM. Our carbon intensity and emissions from generation operations are low in comparison to our key competitors. The generation that we provide is critical to enabling new intermittent sources of renewable energy to enter the system.
We are committed to operating to avoid harm to the environment where possible. We have a record of care for the land, along with respectful stakeholder relationships. Snowy Hydro continues to work with the National Parks & Wildlife Service, NSW Environment Protection Authority and other regulators to maintain and evolve our standards. Together, these provide the foundation for delivering on our commitment and avoiding harm to the environment when conducting our work.
Community
We are committed to supporting the local communities where we live, work and serve. The Snowy Hydro Community Engagement strategy aims to build sustainable and positive relationships with key stakeholders and our local communities to support mutually beneficial outcomes.
Snowy Hydro acknowledges our shared history with our diverse communities. We are committed to developing respectful and meaningful relationships with Traditional Owners.
The community engagement framework is built on four community commitment pillars that align with our Values: Education & Development; Health & Wellbeing; Regional Capacity Building; and Environment.
Snowy Hydro invests in partnerships and sponsorships, community infrastructure, and localised community grant funding for not-for-profit organisations each year. We are also proud to inspire the next generation of innovators through our Next Generation Education Academy and Local School STEM Fund.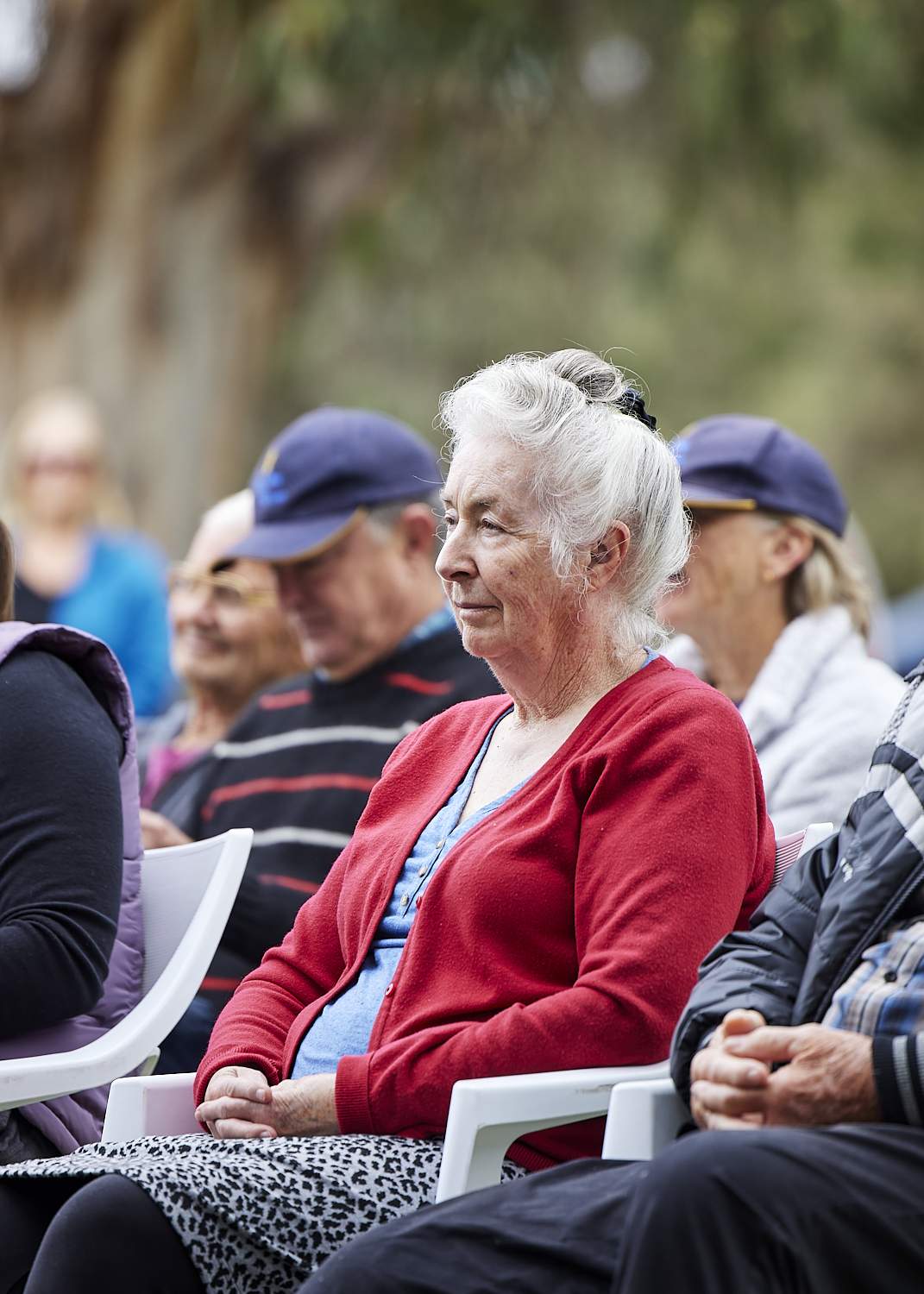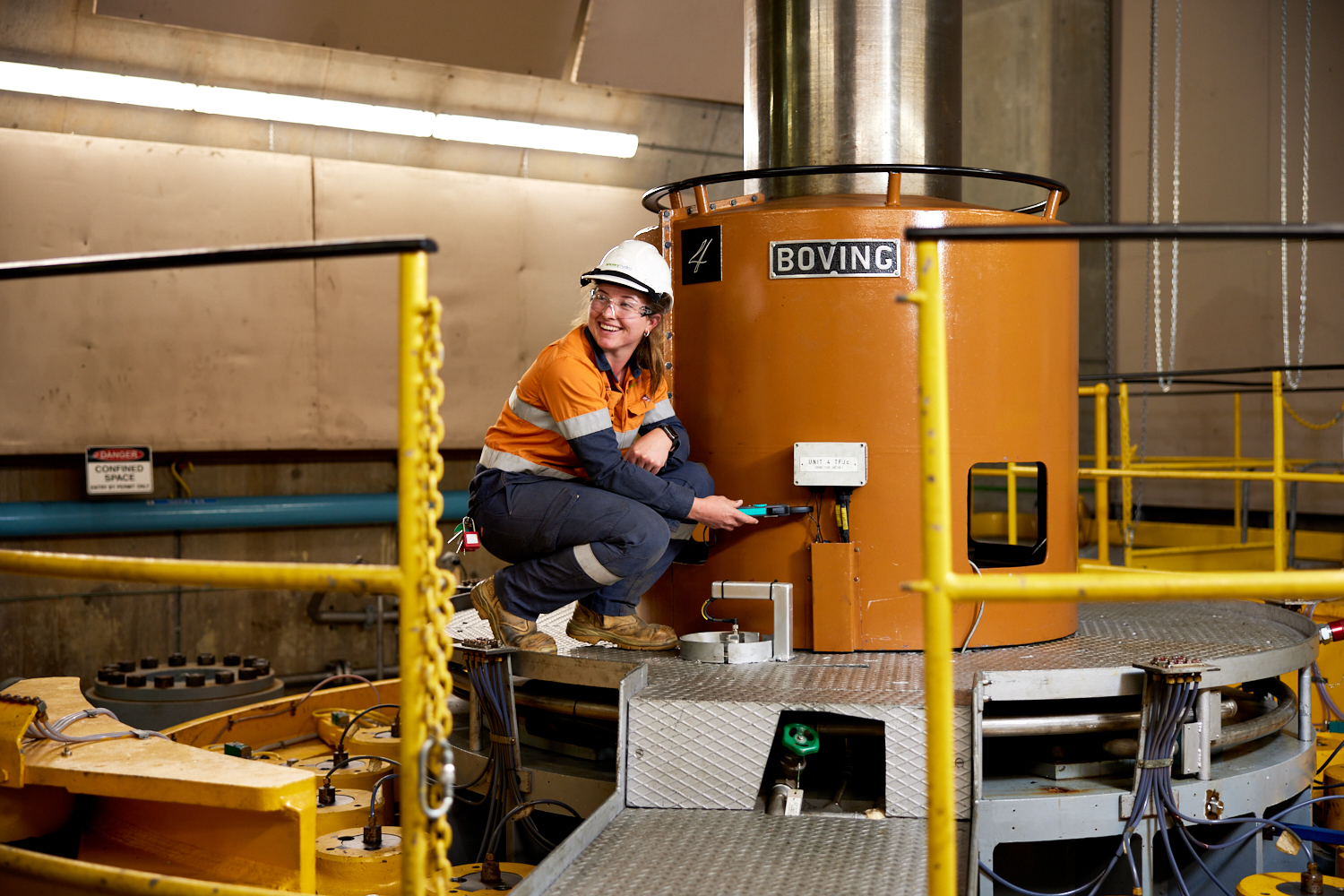 People
Our Values are fundamental to who we are. They guide our decisions and enable a culture of high trust, inclusion, and ownership. Diversity has been at the heart of our business since the inception of the Snowy Scheme in 1949. Over 100,000 people from more than 30 countries came together to build the Scheme.
Today, we know that a diverse workforce creates an environment for innovation and creativity. We also understand that an inclusive workplace creates a psychologically safe environment where our people feel safe to challenge ideas and the traditional way of doing things to make better, more informed decisions.
We believe that a healthy and socially connected workforce leads to improved engagement, increased levels of resilience, more constructive and respectful interactions, and ultimately a safer and more productive place to work.
Governance
We focus on achieving best-practice corporate governance through our independent board of directors and five dedicated sub-committees. We benchmark against ASX Corporate Governance Principles and align our risk framework with ISO31000.