Home of the largest power station in the Scheme
Talbingo offers a snapshot of the Snowy Mountains Scheme in operation. Surrounded by Kosciuszko National Park and State forests, it is the home to the largest power station in the Scheme, Tumut 3.  Talbingo is a picturesque township located only 40 minutes from Tumut on the Snowy Mountains Highway, and offers fishing, water skiing and boating on the nearby Talbingo and Blowering reservoirs. 
Please note there is no boating or fishing allowed on Jounama Pondage and fishing is from the bank only.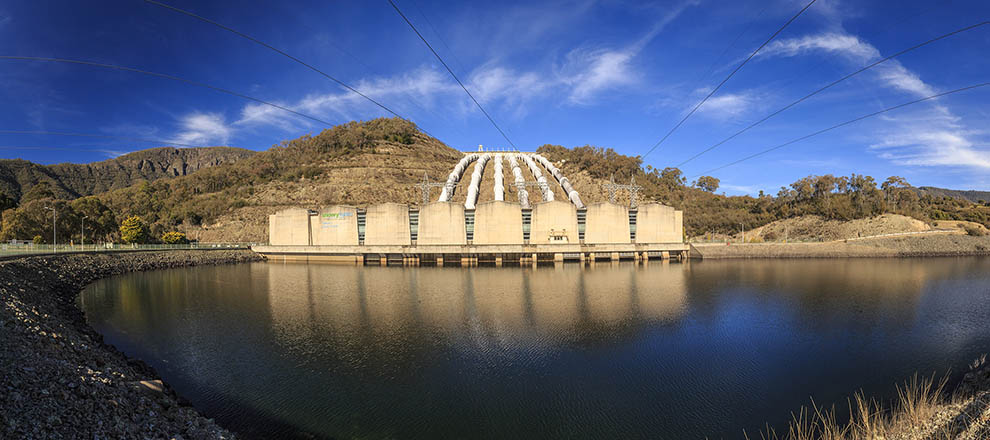 Take a drive through this picturesque location, through the town and around to the Tumut 3 Power Station where interpretive signage, BBQ facilities and amenities are located across from the station.
Follow the road up to the Talbingo Reservoir and see the amazing Talbingo Dam wall. This lake is also used by locals and visitors alike for recreational purposes. Only a couple of minutes away from the centre of Talbingo you will find the Jounama release gates for Jounama Pondage, and the Jounama Small Hydro Power Station, where water from the Scheme is released into Blowering Reservoir. An impressive location and well worth a look.
Visit the Snowy Mountains Scheme Talbingo Visitor Display Centre
Located at the Talbingo shopping complex, this display provides information on the Tumut 3 Power Station, Scheme modernisation works, as well as displays and models of the Snowy Mountains Scheme.
Where:          Talbingo Shopping Centre, Whitty Street, Talbingo.
Open:             7 days, 8am - 4pm.
Cost:              Entry is free of charge.
Please contact 1800 623 776 for more information.