NSW's highest town at 1,488m above sea level
The original township of Cabramurra was constructed to house Scheme workers and their families, and was the base for the Tumut 1 and Tumut 2 Power Station projects during the 1950s and 60s. The town was modernised and rebuilt in the early 1970s and is still home to many Scheme workers. Members of the public are welcome to travel to Cabramurra.
There is a general store located in the main complex that has a coffee shop serving coffee, refreshments and snack food. The store also contains a newsagency, Australia Post outlet, limited grocery store and souvenirs. Also located in the main complex is an inspiring photographic collection. Take a look at the historic images of the Snowy Mountains Scheme's construction and see what it was like to live in Cabramurra during those days.
Where: Cabramurra General Store, Murralin Road, Cabramurra
Open: Monday & Friday 9am - 5.30pm, Tuesday to Thursday 6.30am - 7pm Saturday, Sunday & Public Holidays 10am - 3pm Note: the coffee shop closes one hour earlier.
Closed: Christmas Day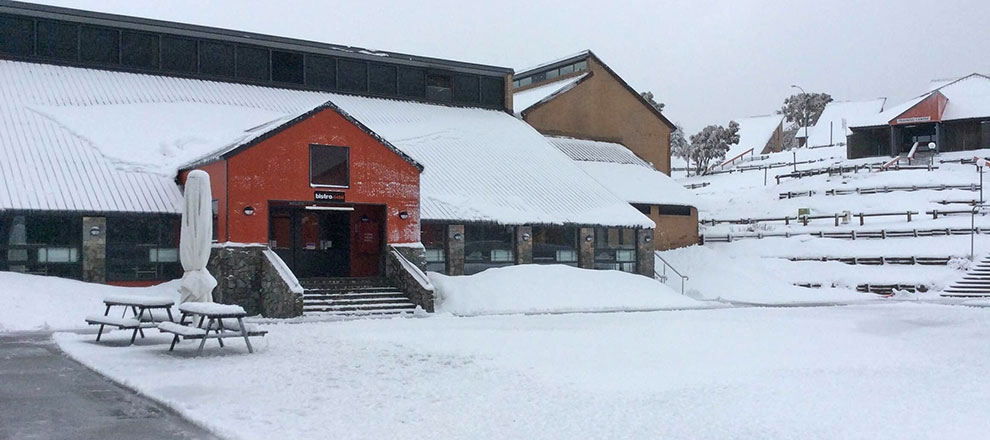 Also located in the main town complex is Bistro 1488. Enjoy a pub-style meal for lunch from 10pm to 2pm and dinner from 5pm to 8pm.
Cabramurra has a self-serve petrol station that can be accessed 24 hours-a-day, seven days-a-week, which supplies premium unleaded and diesel fuel. Cabramurra is located approximately 20km off the Snowy Mountains Highway.
Why not take a drive up to the lookout for one of the best views in the mountains and of the township itself? The unique alpine-style architecture and streetscape will impress you. We apologise that no overnight accommodation is available to the public in Cabramurra.