Snowy Hydro has partnered with the Snowy Valleys Sculpture Trail (SVST) to support one of one of the most important cultural and artistic projects in regional Australia. Snowy Hydro has committed funding to accommodate the leasing and installation of seven additional sculptures, over the next two years, adding to the 35 existing artworks located between Adelong and Tooma, including the historic towns of Batlow, Talbingo and Tumbarumba.

The 150km trail features work from Australian and international artists, with each sculpture chosen in consultation with the Snowy Valleys community, a local advisory group and the Snowy Valleys Council. Together with community we are proud to support an internationally recognised innovative project and hope our combined efforts will encourage more visitors to the region.
A key element of Snowy Hydro's exciting partnership with SVST is the School Education Program. This program will bring artist-led sculpture workshops to 14 primary schools in the Snowy Valleys Region, along with two schools in Cooma and the Adaminaby Public School. Students will have the opportunity to immerse themselves in the world of art, creativity, and engineering through the added participation of Snowy Hydro engineers in the workshops.
The program aligns with Snowy Hydro's education focus on science, technology, engineering and maths and engaging young people in activities that spark future careers.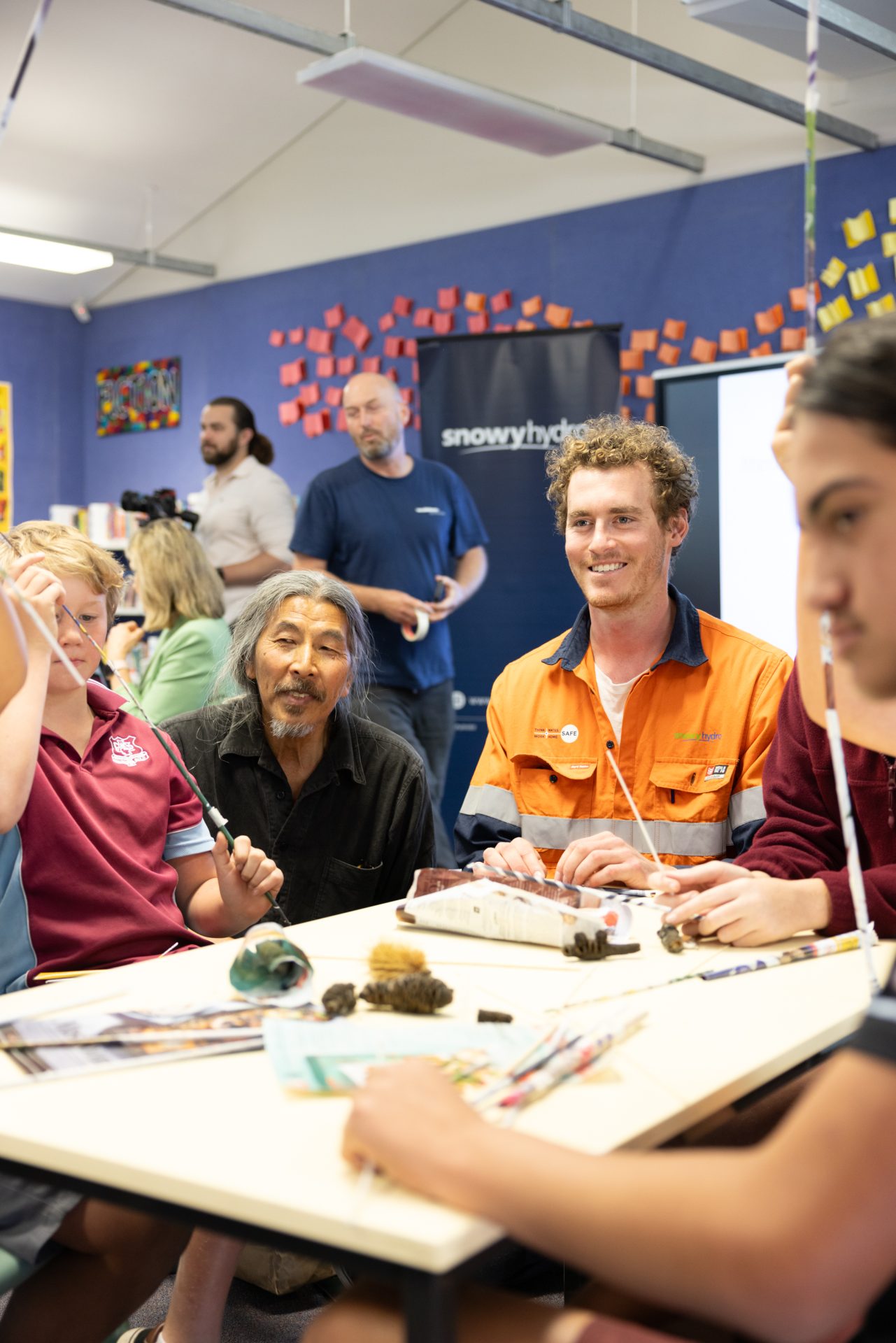 About Snowy Valleys Sculpture Trail
The Snowy Valleys Sculpture Trail (SVST) is a permanent public collection of 35 sculptures by renowned artists from across Australia and the world. Stretching over 150km in the Snowy Valleys region of southern NSW, the sculptures are exhibited across eight locations in the towns of Adelong, Batlow, Tumbarumba, the hamlet of Tooma and the Tumbarumba wine region cellar doors at Courabyra Wines, Johansen Wines and Obsession Wines, and Talbingo.
The project was conceived in partnership with the local communities and the Sydney-based Sculpture by the Sea as part of the socio-economic recovery of the Snowy Valleys after the 2019-20 bushfires, which burnt 48% of the Snowy Valleys Local Government Area. The Snowy Valleys Sculpture Trail has been co-funded by the Australian and NSW governments under the Bushfire Local Economic Recovery Fund.
The SVST is part of the largest public sculpture exhibitions in the world, Sculpture by the Sea which has internationally renowned sculpture trails at Bondi and Cottesloe.