Snowy Hydro Limited has been recognised as an ABA100 Winner in The Australian Business Awards 2016 in two categories – Community Contribution and Communication Excellence. This is the sixth time Snowy Hydro has been recognised by the Australian Business Awards for their outstanding Community Partnerships Program.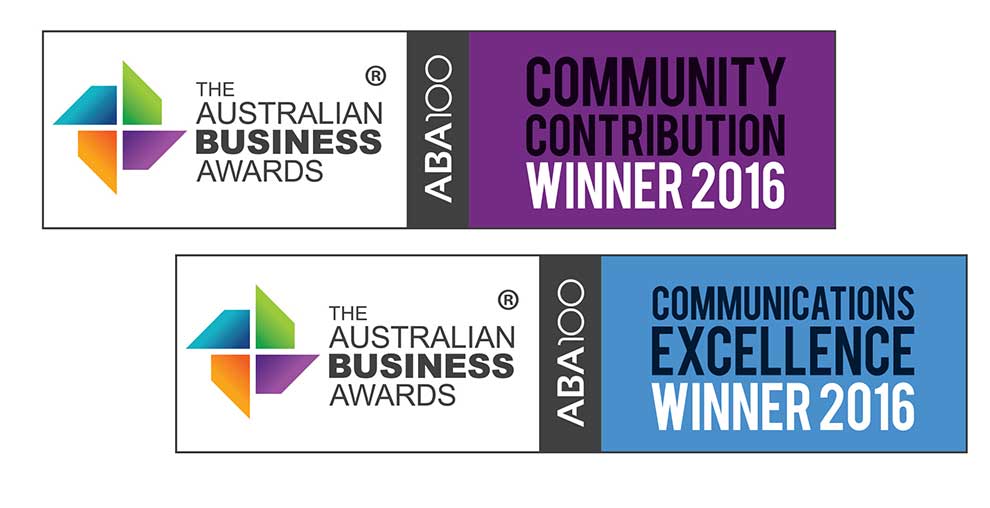 Managing Director & CEO of Snowy Hydro, Paul Broad says the award affirms their commitment to taking care of the communities in which they operate and setting the standard as a trusted corporate citizen. The Community Contribution award recognises Snowy Hydro's achievements in successfully implementing a program that is not only innovative, but as industry leaders push the wider business community towards excellence. The Community Partnerships Program targets investment where it will have a positive impact and generate long-term benefits for the communities of the Snowy Mountains region. The program includes support for the Snowy Hydro SouthCare Rescue Helicopter, Cooma Universities Centre, Young Driver Training as well as local festivals and events.
"We don't just support charities and not-for-profits; we build partnerships with organisations that are dedicated to supporting better outcomes for the people who live and work in the Snowy Mountains region. The vitality and economic viability of these communities is critically important to Snowy Hydro as these are the towns where our staff and their families live and work."
In addition, Snowy Hydro was also recognised as an ABA100 Winner in the Communications Excellence category for our Snowy Hydro NEWS quarterly community newsletter.
Over the past decade Snowy Hydro has been dedicated to significantly improving communication with the communities it operates in to build relationships, help people understand its business operations and obligations and improve community engagement.
"Through this newsletter Snowy Hydro has seen a measurable improvement in communication, engagement, perceptions and business understanding in our communities. Being awarded the Australian Business Award for Communication Excellence signals that this communication tool is not only successful, but our number one communication tool with our local communities.
"For over a decade, The Australian Business Awards have recognised organisations that prioritise innovation and technology as drivers of local and international markets," Australian Business Awards Program Director, Ms Tara Johnston, said.
"The ABA100 Winners have demonstrated a commitment to technologically transformative innovation through business initiatives that have propelled them to success in a highly competitive business environment. These organisations not only position themselves as industry leaders, but also push the wider business community towards excellence.
"Those organisations that can continue to evolve alongside ever changing business models will secure their longevity, continually contributing to the marketplace by disrupting the status quo in a positive way," Ms Johnston added.
Each year the ABA100 Winners are recognised through a variety of different award categories that demonstrate transformative business and product innovation. Corporate, government and non-government organisations are recognised for their ability to drive innovation through the application of technical expertise in the management of industry leading initiatives, and for the research and development of high-performing products and services.
Initiatives are evaluated based on their transformative capacities via a detailed analysis of the method, execution, performance and outcomes of their initiative. A focus is placed on initiatives that have a demonstrable transformative effect both internally within the business and externally in the wider business community.
For more information on The Australian Business Awards and the 2016 ABA100 Winners go to www.australianbusinessawards.com.au.