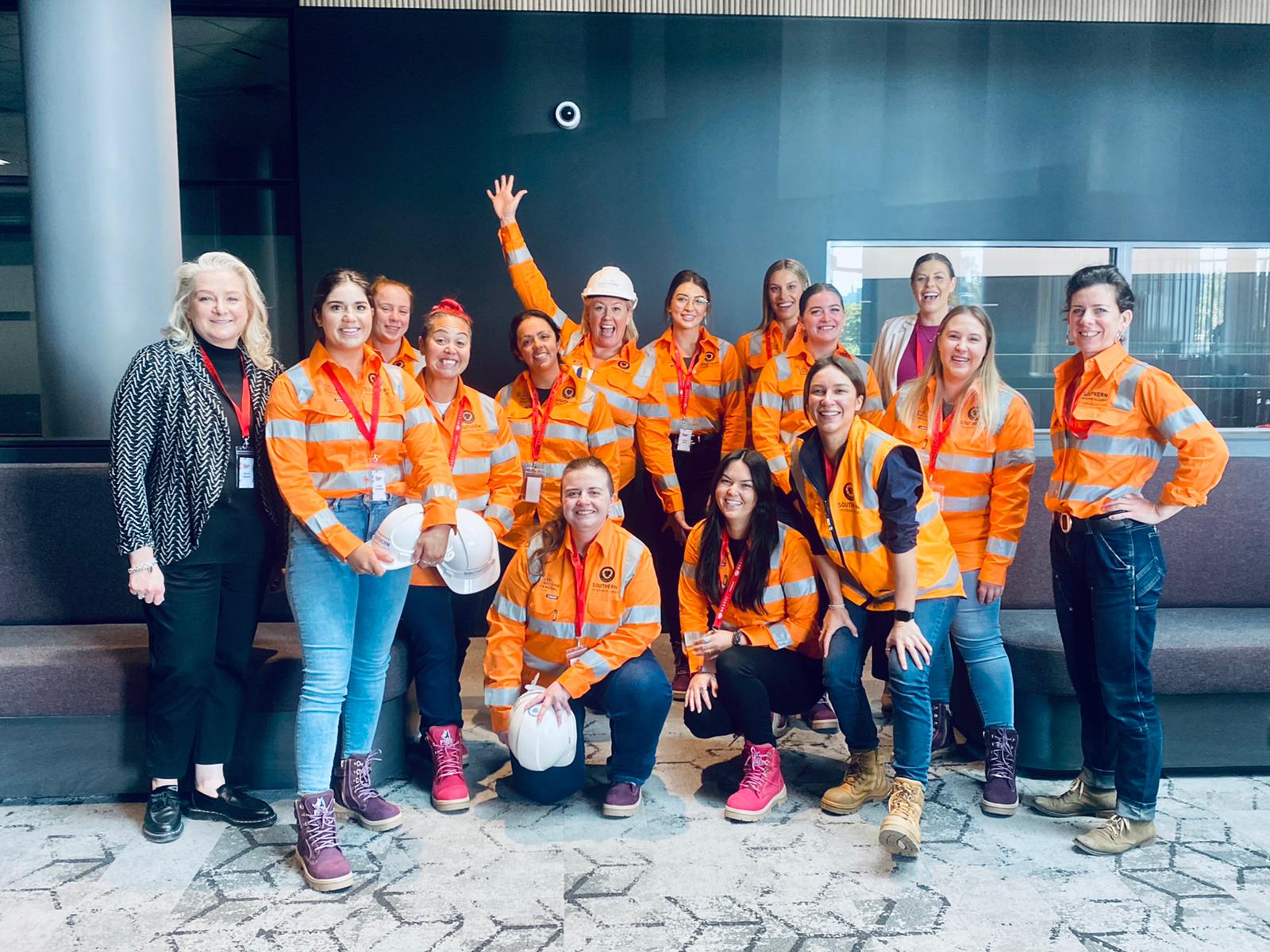 Energised by electricity? Handy with a hammer? Nimble with numbers? Women keen to pick up the tools can find out more about an exciting new career at a trade day in Corryong sponsored by the Snowy Hydro Community Grants Program.
Hosted by Empowered Women in Trades (EWIT), the Tool Skills Day on Thursday 7 September aims to inspire local high school and TAFE students and other young women in Corryong to learn a skilled trade in the disciplines of civil, electrical and mechanical.
EWIT was one of 20 successful applicants receiving a total of $143,000 in funding from round one of the 2023 Snowy Hydro Community Grants. The highly successful program offers grants of up to $10,000 to support projects, festivals, events and initiatives which benefit the local communities of the Snowy Mountains and surrounds.
The EWIT proposal for a Tool Skills Day aimed at young women strongly aligns with Snowy Hydro's community commitment pillar of education and development.
Snowy Hydro CEO Dennis Barnes said fostering education opportunities and career pathways for local young people was a key focus for the company.
"We are committed to a diverse and inclusive workforce and we are keen to encourage young women into non-traditional roles like trades," Dennis said. "At Snowy, we have a range of entry-level programs that provide a fantastic opportunity to get local young people straight from the classroom into an energising and practical career.
"We are very pleased to be supporting the EWIT Tools Skills Day at Corryong – where many of our Murray region staff live – through the Snowy Hydro Community Grants Program."
The Tool Skills Day will be held in Corryong from 9.30am – 2.30pm on 7 September 2023. There will be hands-on EWIT workshops, an exploration of trades-based career pathways, the opportunity to chat one-on-one with 'tradie ladies' and more.
Young local women interested in attending this fun, interactive event can register on the EWIT website. Places are limited, so get in quickly.
Local organisations can apply for funding from round two of the 2023 Snowy Hydro Community Grants Program. Applications open this month and must be submitted online via the Snowy Hydro website by 8 September.
All applications will be assessed against the program's grants criteria – there is more information available on the website.
Your proposed project or event must respond to a community need, provide tangible benefits to the community, strengthen the community by providing opportunities that align with Snowy Hydro's community commitment pillars, demonstrate strong governance, foster strong and sustainable partnerships within the community and return value for investment.
**EWIT is an organisation that champions tradeswomen, diversity and gender equality. Its mission is to transform the trades industry by empowering women and fostering a culture of inclusivity. EWIT works with education institutions and industry leaders to increase women's participation in trades, provide opportunities for them to learn trade skills and assist them to thrive in the workforce.