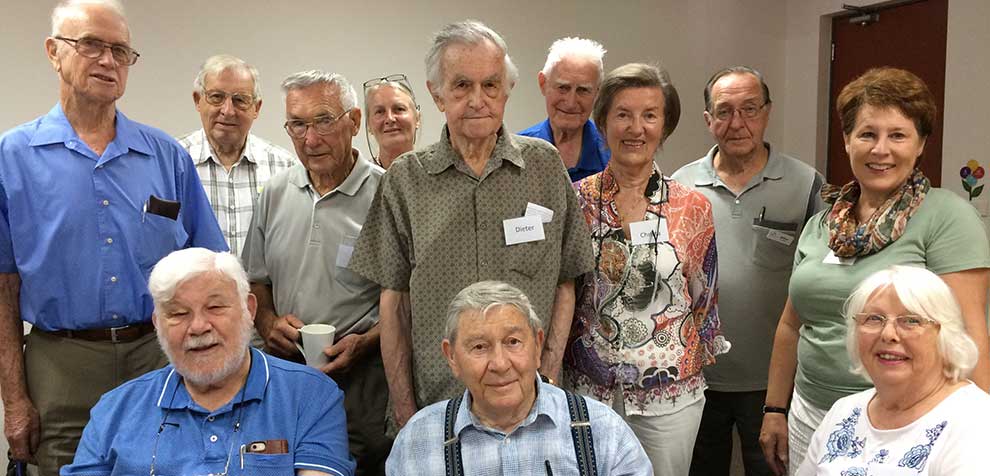 As Snowy Hydro embarks on an expansion of the Snowy Scheme a unique digital storybook project is underway to capture the voices and experiences of ten former workers.
Snowy Hydro and Woden Community Service have partnered on the project which sees former workers who are all in their 80s and 90s share their stories of determination, success and resilience with current and future generations.
Paul Broad, Snowy Hydro's Chief Executive Officer, said that former Snowy Scheme workers overcame significant engineering and construction challenges to build one of the greatest and most complex hydro power systems in the world.
"It took ingenuity, dedication and hard work to build the Snowy Scheme. Our former workers are a critical part of our company's history and strength, and capturing their stories is very important.
"We often reflect on and marvel at the achievements of the original Snowy pioneers. Today, as we're designing and planning the Snowy 2.0 project we're grateful to have the expert records and technical data from the workers who came before us", Mr Broad said.
Woden Community Service in collaboration with PhotoAccess and Gen S Stories have the privilege of working with the former workers and bringing their stories to life.
Chris Redmond, CEO of Woden Community Service, said the idea for this project grew from a senior's social group for ex-Snowy workers, set up by Woden Community Service in August 2016.
"The group is led by Sandy Van Der Toorn, our Seniors Social Group Coordinator. Sandy's father worked on the Snowy Scheme and she has many fond memories of growing up there.
"We're also very lucky to have the expertise of Jenni Savigny from Gen S Stories on this project. She enables people of all ages to use the medium of digital storytelling to share their story and assists them to tell it in their own voice (literally). We look forward to working with Snowy Hydro to make this project a success", Mr Redmond said.
Snowy Hydro has provided $25,000 to fund the project which is due to be complete in the middle of this year. A formal premiere of the stories will be held in June 2018.