Exploratory Works
Snowy Hydro is seeking approval for Snowy 2.0 Exploratory Works that would be carried out in the Lobs Hole area of Kosciuszko National Park.
There is detailed information and videos available on the Snowy 2.0 Exploratory Works portal.
The purpose of Exploratory Works is to gain a greater understanding of the underground geological conditions at the proposed location of the new power station. The underground power station consists of multiple large caverns, approximately 850m below ground level.
The cavern complex is one of, if not the most, challenging areas for the design of Snowy 2.0.
It is common practice internationally for hydro-electric power projects, particularly with large underground caverns, to establish an exploratory tunnel to the top of the power station cavern and drill numerous horizontal investigation probes. The associated testing includes in-situ stress testing to confirm that the power station complex location and orientation are suitable for the stress conditions at depth.
During Snowy 2.0 Exploratory Works, the same process will occur - an exploratory tunnel will be excavated to the top of the cavern complex to enable investigation holes to be drilled, allowing further examination of the rock conditions deep underground. Exploratory Works also include:
The establishment of a construction pad and portal at the Lobs Hole Ravine area.
The establishment of a construction compound, including accommodation camp and supporting services infrastructure such as power and communications.
The upgrade and establishment of roads to provide access to the proposed construction areas.
The establishment of barge access infrastructure on Talbingo Dam.
Excavated rock management including subaqueous placement in Talbingo Dam.
During construction, the Lobs Hole area will be temporarily closed to the public for safety reasons. After construction, it will be rehabilitated and returned to its current use. As part of the approvals process, an Environmental Impact Statement has been submitted to the NSW Department of Planning and Environment and is available online for the public to view.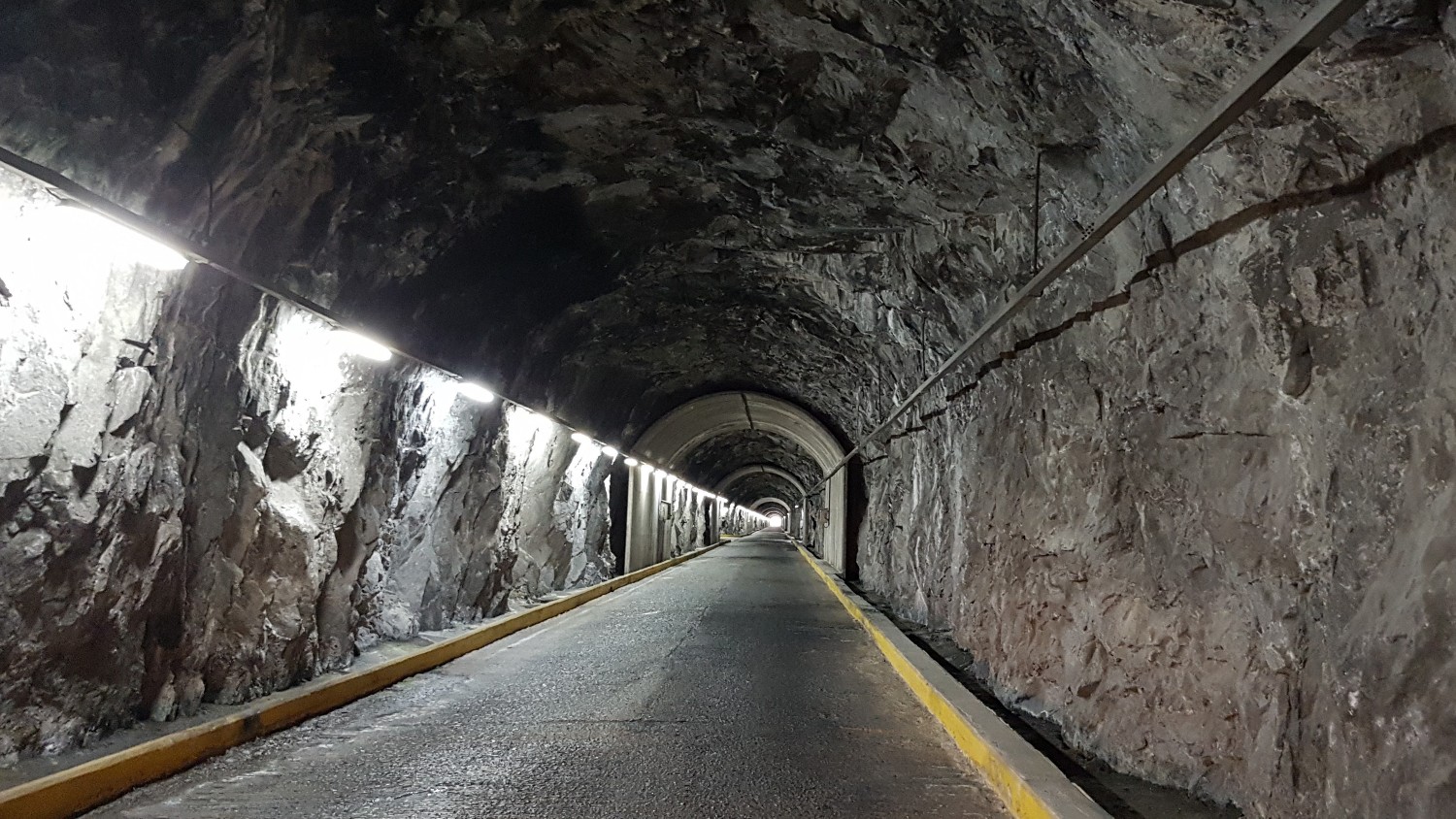 Exploratory tunnel
The exploratory tunnel to the site of the underground power station will be 3.1 kilometres in length, dome-shaped, 8m high by 8m wide, and constructed using the same drill and blast method employed when the Snowy Scheme was constructed. The exploratory tunnel is intended to ultimately form the main access tunnel to the underground power station during the operation of Snowy 2.0.
Construction pad and portal
The portal or entrance to the exploratory tunnel and associated construction pad would be established with a footprint of between 10,000 and 16,000㎡. The construction pad contains equipment and structures including:
ventilation system
diesel generator sets
air compressors
office huts
laydown area for equipment, materials and refuelling
workshop
temporary stockpile for excavated rock
water supply storage
dirty water storage for treatment
Construction compound
A construction compound would provide all supporting infrastructure for the Exploratory Works. The compound includes facilities like an accommodation camp, project office, workshops, concrete batching plant, fuel farm, laydown areas for equipment, water treatment plant, and sewage treatment plant.
Site access
Access to the work areas will be provided via both vehicle and barge. Vehicle access would be via Lobs Hole Ravine Road for the movement of personnel and light equipment, while bulky and heavy equipment would be transported via barge access on Talbingo Dam. Upgrades to roads and tracks in the area, including Lobs Hole Ravine Road, are required to facilitate access, including some road widening, gravel pavement overlay and installation of guideposts. Barge access will require the provision of wharf facilities on Talbingo Dam, both near the dam wall and near Lobs Hole. For safety reasons, Lobs Hole Ravine Road will be closed during construction and then returned to public use after works are completed.
Excavated rock management
It is estimated that approximately 500,000 to 750,000㎥ of rock will be excavated during Exploratory Works. This excavated rock is expected to be temporarily stored in designated areas at Lobs Hole. Final excavated rock placement and management will be determined following the results of scientific and technical investigations being conducted, including a proposed trial during Exploratory Works for a small portion of the excavated rock to be placed in Talbingo Dam. Options being considered include beneficial reuse, as well as placement outside Kosciuszko National Park, or within the dams.
Construction schedule
Exploratory Works are expected to be completed within 18 to 34 months. Road and access works would begin first which, subject to approvals, is targeted for early 2019.