What is the Hunter Power Project?
The power station will comprise two heavy-duty, open cycle gas turbines (OCGT) and are the latest and most efficient turbines that the world's best manufacturers can offer for the site.
The OCGTs will operate on natural gas and will be hydrogen-ready. Diesel is available on-site as back-up for the extreme and rare cases where the NSW power grid needs it to keep the lights on. Over the power station's life, diesel usage is negligible.
This means the OCGTs will be capable of running initially on up to 10% hydrogen and with some minor additional investment they will be capable of up to 30%, subject to fuel logistics.

The power station will have a capacity of 660 megawatts.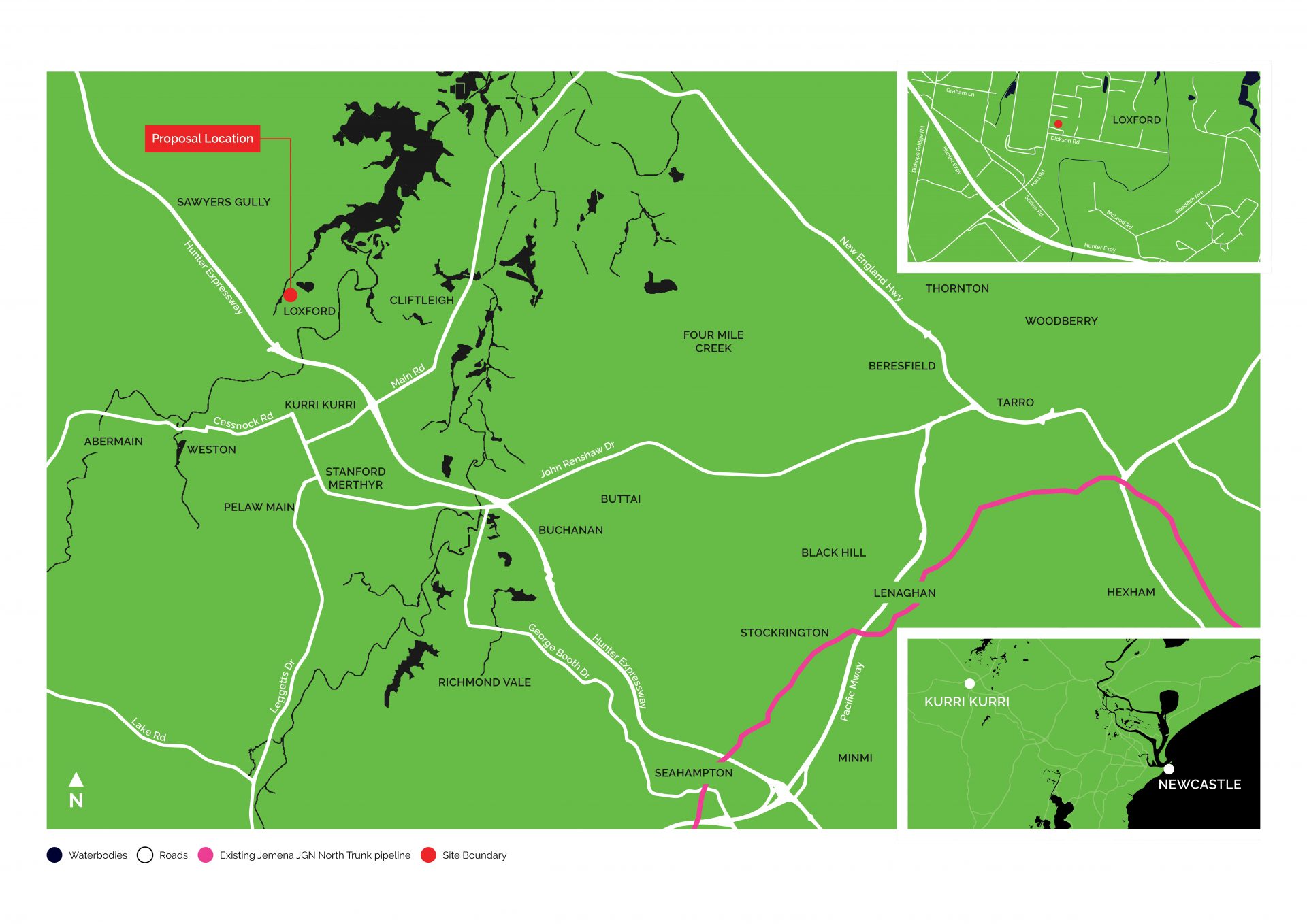 Why is the Hunter Power Project Needed?
Large coal-fired power stations are retiring as Australia transitions to intermittent, renewable energy sources like wind and solar power. This means that having electricity sources that can produce 'on-demand' or dispatchable energy are also needed.
The proposed Hunter Power Project at Kurri Kurri will fill the gap in electricity demand and ensure security of supply following the retirement of the Liddell Power Station in Muswellbrook.
The closure of Liddell Power Station will reduce NSW's electricity supply by around 13% and without replacement dispatchable capacity, this risks prices rising by around 30% over two years. Additionally, over the last 10 years, more than 5,000MW of similar 'baseload' energy has been removed from the electricity market through coal plant closures. A further 10,000MW is due to be removed by 2040.
The open cycle gas turbines being built for the Hunter Power Project will provide the necessary dispatchable 'firmed' energy, ensuring security and stability to support the volatility that arises from intermittent renewables.
Supporting Australia's transition to renewables
The proposed Hunter Power Project – a gas-fired power station at Kurri Kurri – will supplement Snowy Hydro's generation portfolio with dispatchable capacity when the needs of electricity consumers are highest.
By providing firmed energy the Hunter Power Project will facilitate an estimated 1.5 to 2GW of renewables, or the equivalent of 160,000 household solar installations.
When Snowy Hydro uses gas energy to secure our solar and wind portfolio, it reduces emissions by approximately 87% (pr 1.4 million tonnes) compared to the equivalent energy produced by Bayswater Power Station.