Snowy Hydro SouthCare Rescue Helicopter Service
Since the service started operating in 1998, the Snowy Hydro SouthCare Rescue Helicopter has saved more than 6000 lives. For this reason we are incredibly proud to have been associated with SouthCare for the last 15 years.
Snowy Hydro SouthCare operates throughout the south-east area of NSW and the ACT, providing aero medical and search and rescue services.  The operational area covers east to the NSW coast, south to the Victorian border, west to Hay and north almost to Sydney.
Safety is paramount in our business. It's not just something we do – we live and breathe it.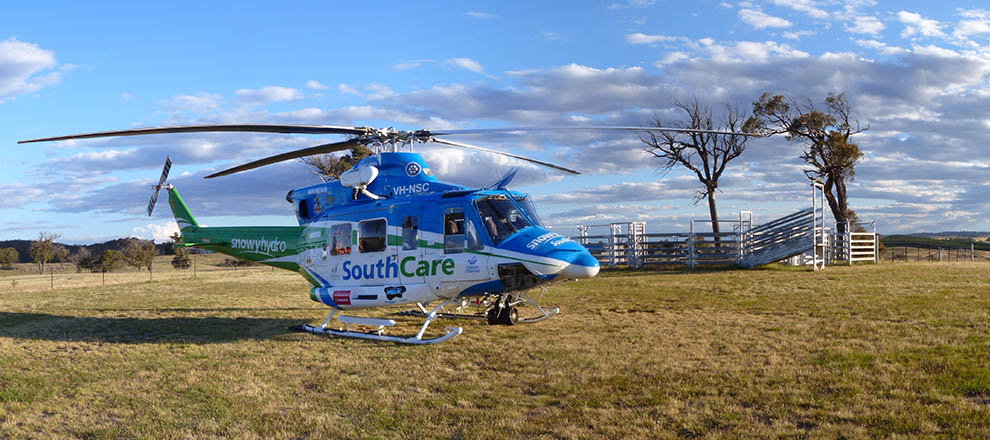 The link we share with Snowy Hydro SouthCare is valued by both our staff and our communities. Together with Snowy Hydro SouthCare, we are making a real and positive difference to the communities in which we live and work.
Support the Snowy Hydro SouthCare Rescue Helicopter