Board of Directors
Snowy Hydro Limited Board of Directors are as follows:
Bruce Hogan AM
Appointed 15 May 2006
Chairman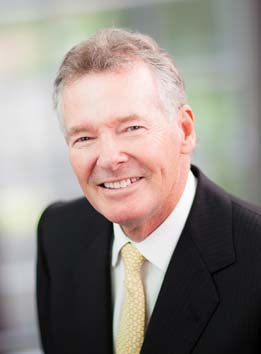 Mr Hogan is a director of NSW Treasury Corporation . He is a former Joint Managing Director of Bankers Trust Australia Limited, former Chairman of Adelaide Casino and a former director of Energy Australia, Coles Myer Limited, Metcash Limited, Funds South Australia and GIO Australia Limited. He is also a former Chairman of State Super Financial Services Australia Ltd.
Paul Broad
Appointed 23 July 2013
Managing Director & CEO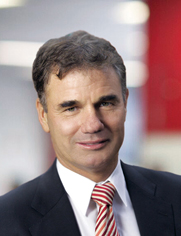 Mr Broad was appointed as a non-executive director of the Company on 20 June 2013.  Before being appointed as a director, Mr Broad was Chief Executive Officer of Infrastructure NSW,  AAPT, PowerTel, EnergyAustralia Sydney Water and Hunter Water.  He is Chairman of the Hunter Development Corporation and a non-executive director of iiNet Limited.
Katherine (Kathy) Hirschfeld
Appointed 25 February 2011
Non Executive Director
Kathy Hirschfeld is a Chemical Engineer with almost 20 years in leadership and executive roles with BP in Australia, the UK and Turkey. Kathy was Managing Director of BP's Bulwer Island Oil Refinery and a non-executive director of New Zealand Refining Company from 2005 until 2010. Prior to that she was Refinery Manager of BP's joint venture refinery in southern Turkey where she managed the closure of the refinery and conversion to a marketing terminal. She is a director of the Queensland Reconstruction Authority and a Senator of the University of Queensland.
Peter Lowe
Appointed 15 May 2006
Non Executive Director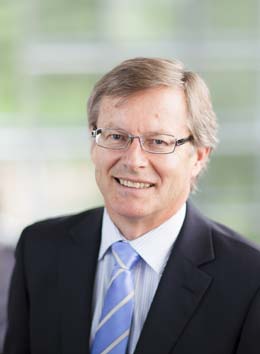 Mr Lowe is currently on the boards of Aurora Energy Pty Ltd, Western Australia Network Holdings Pty Ltd, Citywide Services Pty Ltd, Norfolk Group Limited, Meridian Wind Macarthur Pty Ltd, United Energy Distribution Holdings Pty Ltd and Multinet Group Holdings Pty Ltd.  He was appointed to the board of Red Energy Pty Ltd in March 2007.  He has also held a board role at Southern Hydro Pty Ltd and GasNet Limited.  Mr Lowe's executive experience includes roles as CFO of Australian and United States publicly listed utilities and Managing Director of Utilicorp Australasia.
Michael Ihlein
Appointed 10 August 2012
Non Executive Director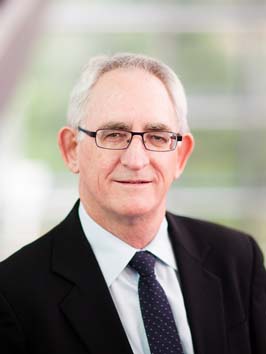 Mr Ihlein was appointed to the Board on 10 August 2012.  He is a non executive director and Chair of the Audit & Risk Committee of CSR Limited and a non executive director and Chair of the Risk & Audit Committee of Westfield Retail Trust.  He previously spent six years at Brambles Limited as an executive director with roles as Chief Executive Officer and Chief Financial Officer.  Prior to that he had a 26 year career with Coca-Cola Amatil Limited including seven years as Chief Financial Officer and Executive Director and numerous senior operational and financial roles in both Australia and overseas.  He is also Chair of the Australian Theatre for Young People.
Joycelyn Morton
Appointed 10 August 2012
Non Executive Director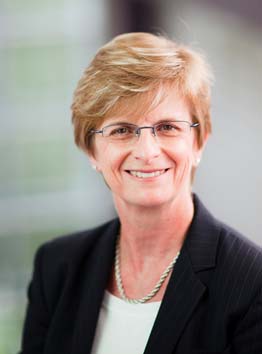 Ms Morton was appointed to the Board on 10 August 2012.  She is a non-executive director of Argo Investments Limited, Thorn Group Limited and Noni-B Limited.  She is also a board member of the Business School Divisional Board of the University of Sydney.  Her former roles include being a non-executive director of Crane Group Limited and Count Financial Limited and executive positions with Woolworths Limited, The Shell Company of Australia, Shell International BV and with Coopers and Lybrand (now Price Waterhouse Coopers).
Noel Cornish
Appointed 10 August 2012
Non Executive Director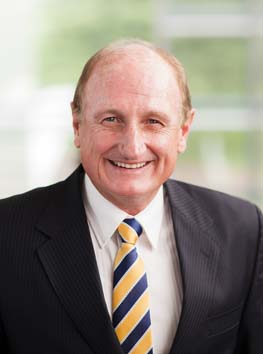 Mr Cornish is currently a director of IMB Limited, director of NorthStarBSL LLC, director of TataBSL Limited, member of the Council of the University of Wollongong , President NSW Council and National Vice President of the Australian Industry Group.  His former roles include Chief Executive of BlueScope Steel Limited's Australian and New Zealand steel manufacturing businesses, President NorthstarBHP LLC in Ohio USA and Group General Manager Whyalla Steelworks in South Australia.
Copyright © Snowy Hydro Limited. All rights reserved.